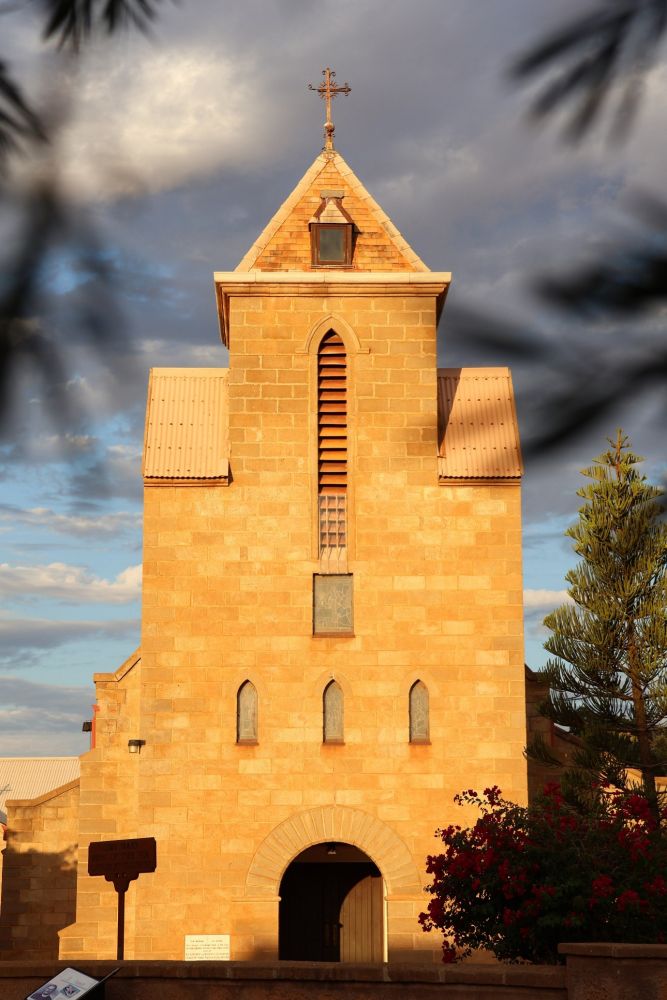 It was a sad day when the Salvatorian Fathers informed Bishop Michael they would be withdrawing their Ministry from the Diocese and the parish of Carnarvon / Exmouth under their care, by the end of 2020. The Salvatorians had been ministering in the Parish for 25 years. They had become very much known as part of the Carnarvon and Exmouth communities. Bishop Michael knew they were much loved by the people of and that their replacement would need to fill big shoes left by the Salvatorians in the hearts of the Parishioners.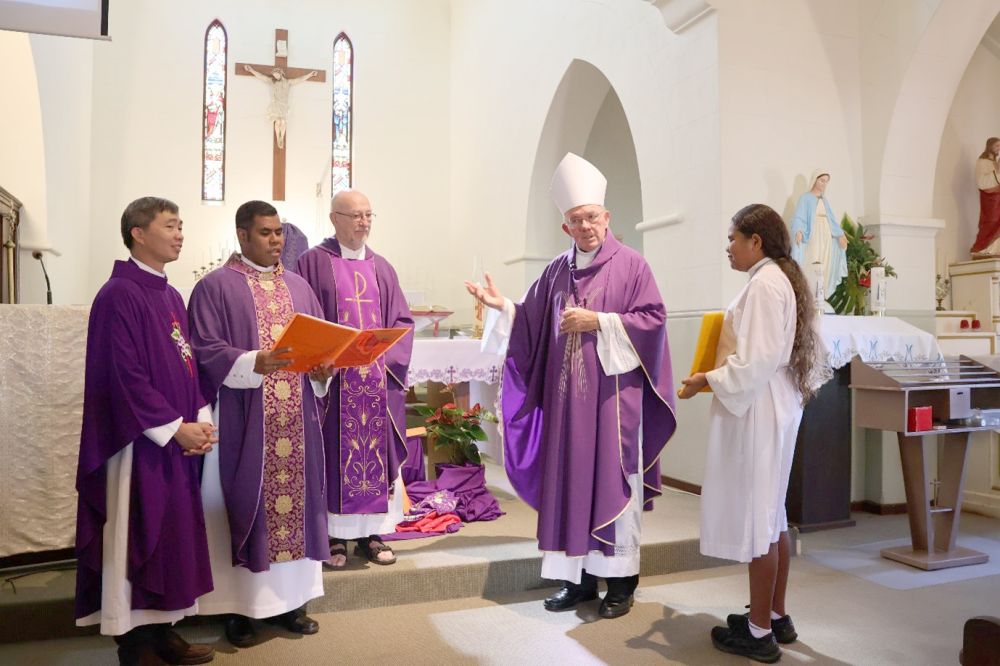 Reflecting on what a blessing the Salvatorians had been to the Diocese for so long, brought to Bishop's mind another Religious Community who also had had a great connection with the Diocese over the years, the Redemptorist Fathers. 
Bishop Michael approached Fr Edmund Nixon CSsR, from the Redemptorist Community, in North Perth, and shared his hopes for Carnarvon / Exmouth's and requested consideration towards a possible Redemptorist ministry for the future.
Fr Timothy Tapoona CSsR supplied in Carnarvon in February 2021 until after Easter, accompanied by Fr Edmund. Visiting the area, they were able to assess the different mission possibilities for the Redemptorists. Fr Edmund forwarded their proposal to the Redemptorist Superior, Fr John Hodgson, for deliberation with the Provincial Council, who in turn, forwarded it to the Provincial Chapter.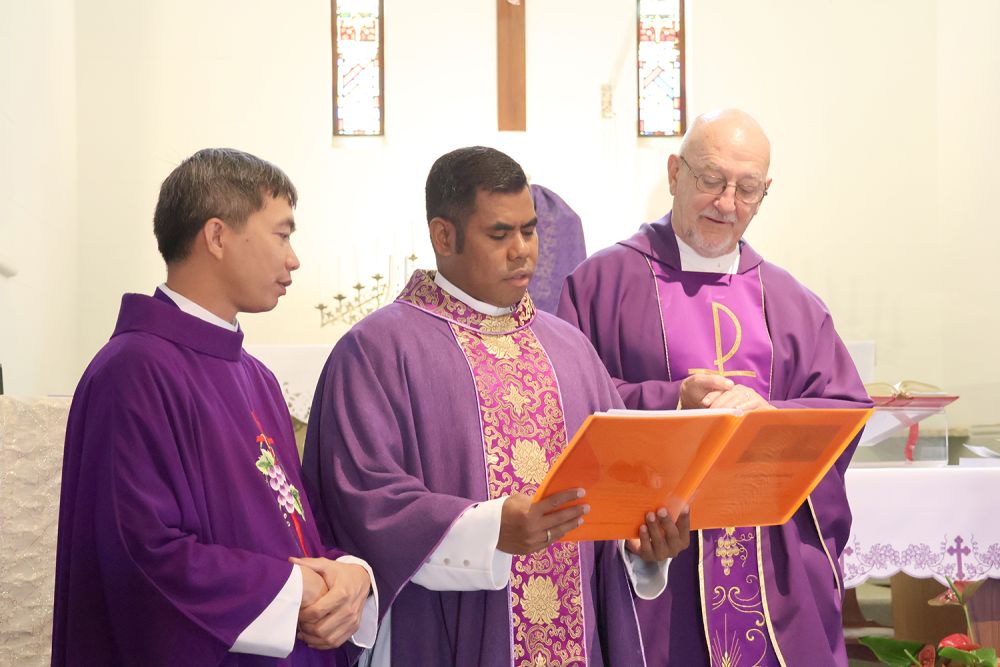 Later that year Fr John contacted Bishop to let him know they were very grateful for the invitation to come to the Diocese and that the Chapter had given the Council permission to explore fully the mission, and to make a judgement as to when it might occur. The Chapter was also aware of the effect a new Mission would have on other Redemptorist ministries by asking confreres to take on a new mission, so they requested that things be prepared well and to make a foundation for the long haul.
After further planning and preparation by the Redemptorists Fr Tuyen Vu CSsR (Parish Priest) and Fr Timothy Tapoona CSsR drove into the Diocese on the 30th of January 2023, followed by Fr John Hill CSsR on the 3rd of March 2023 to a new beginning for both Carnarvon/Exmouth and for the Redemptorist Community.  
Both Frs Tuyen and Timothy were welcomed to Carnarvon at St Mary's Star of the Sea School Opening Mass for 2023 with the whole community, with Fr Steven Casey (supplying in Carnarvon for ? months) the main celebrant.
On the weekend of March 11th / 12th Bishop Michael drove to Carnarvon and on Sunday 12th officially Installed the Redemptorist Community into the Parish and Fr Tuyen as Parish Priest. The happy event was celebrated with a Parish morning tea before Bishop returned again to Geraldton.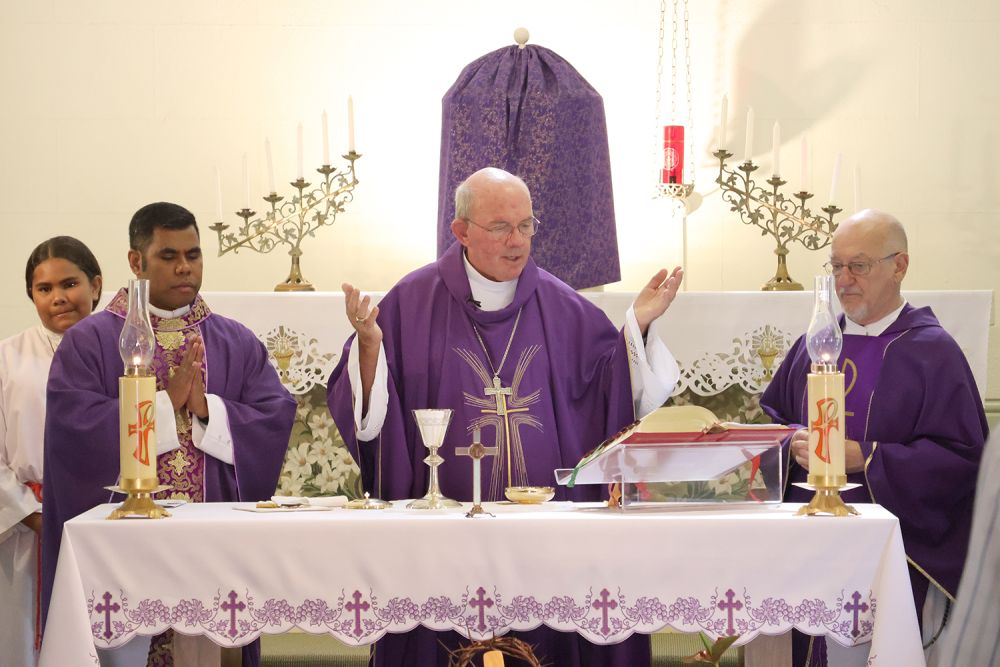 Fr Tuyen was born in a remote village in Vietnam and his childhood was spent in a rural parish. He was trained at the Redemptorist Seminary, Kew, Victoria and Ordained by Bishop Paul Bird CSsR in Our Lady of Good Council in Melbourne on 19 July 2014. And his first experience as an Assistant priest was at St Augustine's Maryborough in the Ballarat Diocese for more than a year.  
Fr Tim hails from Lamalera, Indonesia, and received his training at the Redemptorist Seminary, Kew, Victoria. He too was Ordained by Bishop Paul Bird CSsR at St Pascal's Chapel, Box Hill, Melbourne, on the 24th November 2018. 
Fr John is Perth, WA, born and bred. He attended Redemptorist Seminary, Wendouree, Victoria and was Ordained in North Perth Redemptorist Monastery on the 11th December 1971 by Bishop Peter Quinn. He is now retired from active ministry, but is still a mentor, support and companion to his Confreres and their ministry.
The Redemptorists have now become familiar faces around the school and have been busy helping in the preparation of children's First Communion with one or more of them usually having morning tea with the teachers once a week.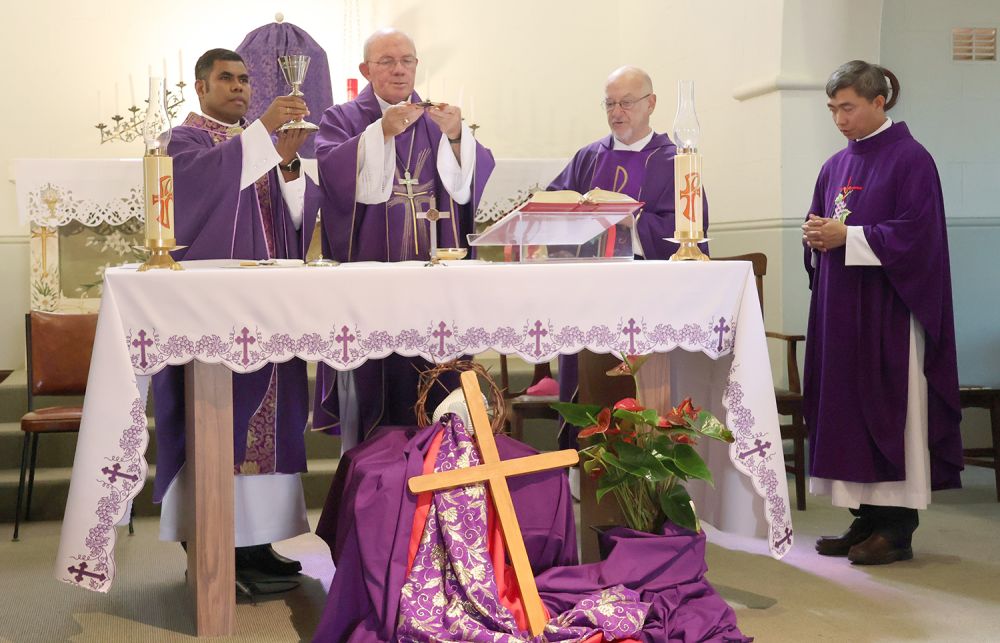 Each weekend one travels to Exmouth to celebrate the Eucharist, generally returning mid-week.
They have not yet formally connected with the government school nor Gnullingoo Mia Residential Care and hospital, but it is all part of the plan they're slowly rolling out. They are of course available whenever needed.
When asked what the hopes for the Redemptorist Ministry in Carnarvon were, Fr Tuyen replied, "We are Redemptorists, so we hope to bring our charism of the congregation to people in Carnarvon. We want to build on the work of the priests who were here before us. We hope that we can deepen people's faith, help develop lay leadership, and create an open and welcoming community. I hope that people will find that we are always available for everyone. If anyone needs our ministry, we will be there for them".
We welcome the Redemptorists Ministry to the Diocese of Geraldton also, and thank them for responding so generously to Bishop Michael's request for help. Fr John Martin's CSsR love for our Diocese must still be working wonders for us from his seat in heaven.
You are in our prayers, together with all our priests who serve us so faithfully.