Good news for the Diocesan Monsignor John Cyril Hawes Collection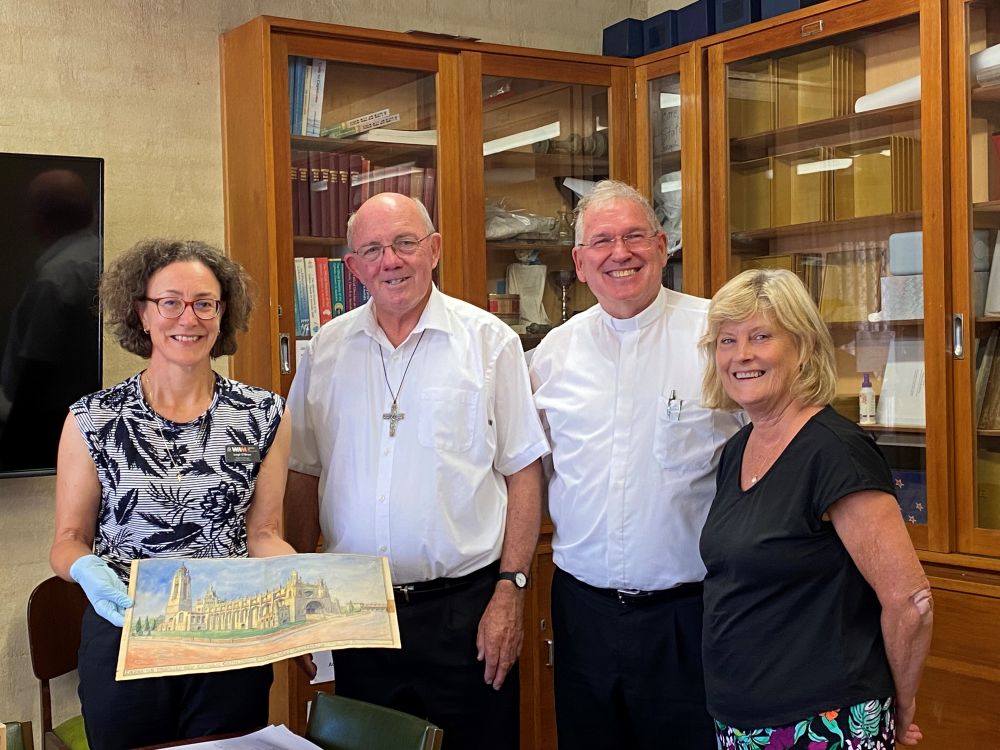 On the 15th of February 2023 the Diocese of Geraldton Archives Office received a most welcome visit from the WA Museum Regional Manager, Leigh O'Brien (lft). The purpose of Leigh's visit was to formally transfer items back to the Archives of the Diocese of Geraldton.

Bishop Michael and the Diocesan Director for Heritage, Fr Robert Cross, together with keen Volunteer Diocesan Archivist, Ann Boyle (rt), were overjoyed to receive the items which belonged to Monsignor John Cyril Hawes.

Fr Robert and Ann, who volunteers one day a week, has since begun the process of accessioning these items into the Monsignor Hawes Collection of the archives, with the help of fellow volunteer, Kaye Hicks.